Demo
The demo is now available on PlayStation Store and Nintendo eShop! In the demo, you can play the "Prologue" part and the "Story" part. In the "Prologue", you can experience the beginning of the story where the main character, Ao Hoshizaki, wakes up in another world, and in the "Story", you can experience the basic gameplay such as crafting, exploring Heartscape, and fighting. The characters appearing in this part are Ao Hoshizaki, Kokoro Utsubo, Reina Miyauchi, Yuki Kinjou, as well as Hinako Shirai, Shiho Kasuga, Kirara Kuno, and Hiori Hirahara.
Bonus for clearing the demo
If you have the save data of clearing the Prologue part of the demo version, you can get the "Bunny - Head Accessory" and "Fragment 'Preparing for the Unknown'" as bonuses for clearing the demo version when playing the full version.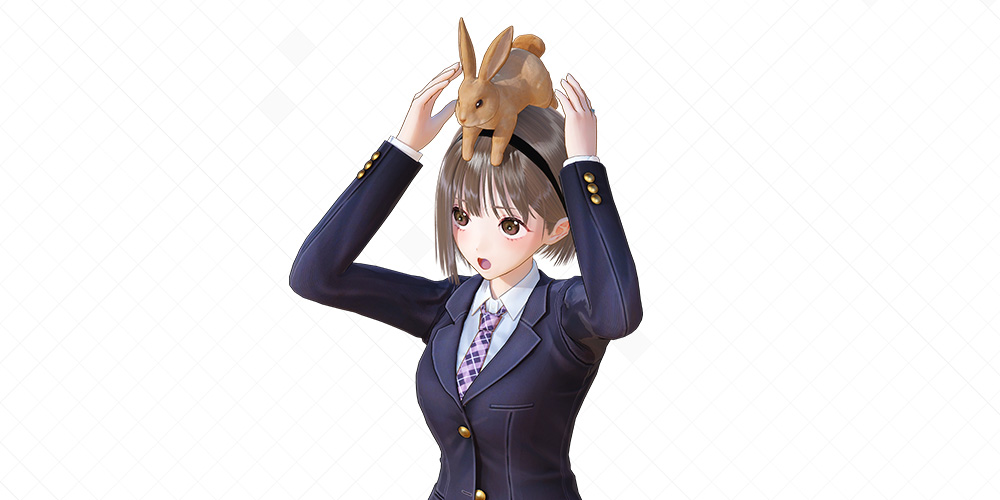 ※The bonuses are only accessible to those who possess the save data obtainable after clearing the "Prologue" part of the demo.
※To load the save data from the demo on the full version of the game, the game needs to be updated to the latest version.